Today I updated the site… okay that's all! Just joking of course, that's not all I have to say. That would be such a waste of space. Anyway, I update the site today with the "Disclaimer" page. It's almost pointless on this site seeing that I can't really sell from this particular site but sicne I can advertise my finished products I thought… "eh, what the heck!"
I'm not a huge fan of this part (the disclaimer and stuff along with it) because I don't like to tell costumers what they should or should not do or even tell them (or you reader(s)) what they HAVE to know and do… but it is necessary so here we go - update complete!

I, of course, think that people are aware of the dangers and know the consequences that could happen, but in any case I HAVE to state the "obvious" just in case. It's protection for me and of course any person who uses a disclaimer. 
Maybe one of the reasons I didn't like posting it on the website is because it's comfirmation that I'm actually doing this!!! AAaaaahhh scary! It's all good though, it's a good scary!
In other news: I spent most of my late night and very very early morning (last night and this morning) playing around the sandvox website builder app on the computer and this morning (still fairly early for me) a friend pointed out that the "contact form" portion of the site wasn't working. So I finally, think, I fixed it! So feel free to contact me with questions/comments/concerns or just to say hello!!! 
Funfunfun…. also… here is a little photo of my work station (well kinda… I mostly work on my couch):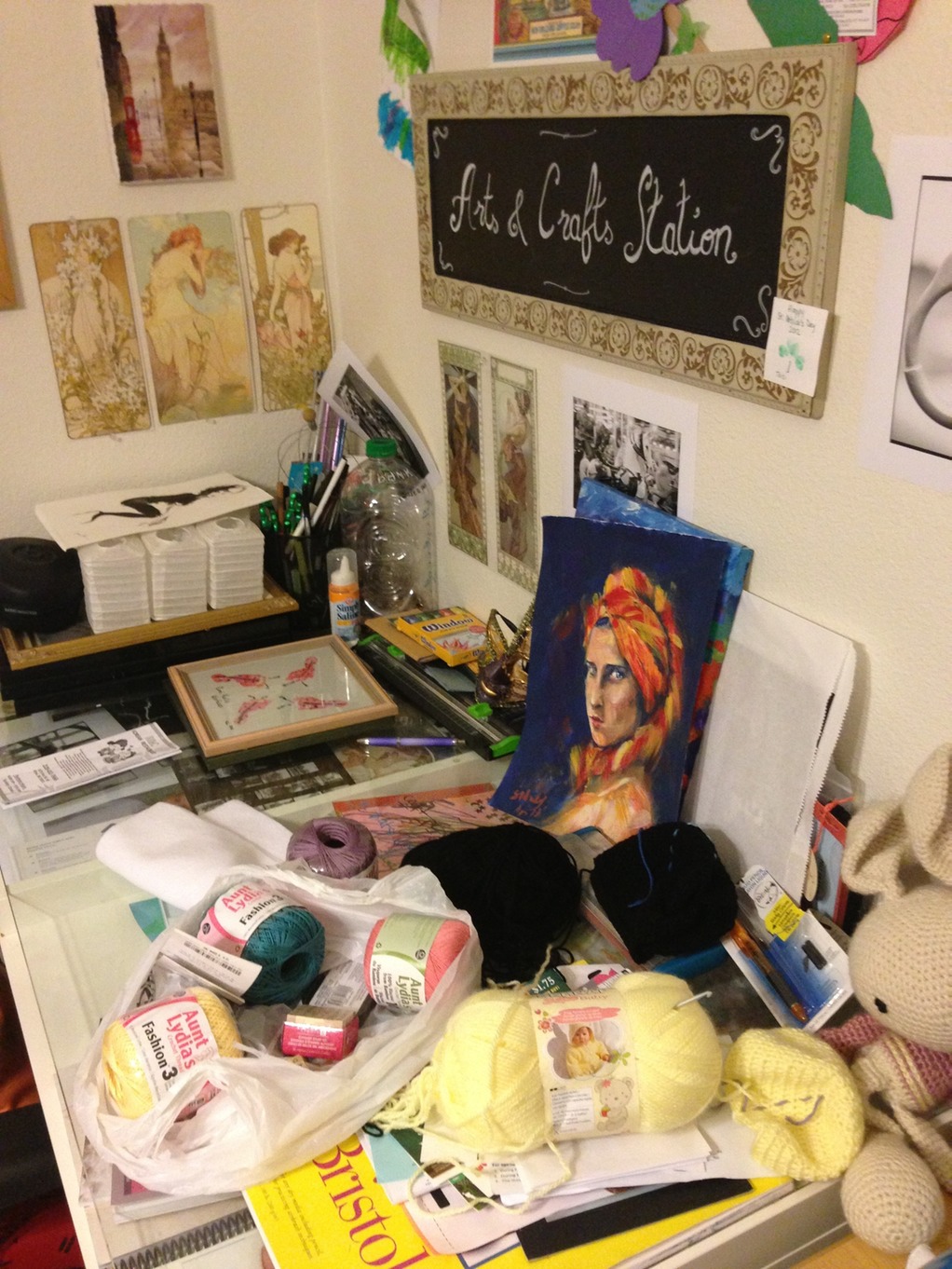 Messy messy messy. They say that artists are messy, right?!
Anyway… have a good day!